What is a Smart Home?
A smart home, or smart house, is a home that incorporates advanced automation systems to provide the inhabitants with sophisticated monitoring and control over the building's functions. For example a smart home may control lighting, temperature, multi-media, security, window and door operations, as well as many other functions.
Smart homes use 'home automation' technologies to provide home owners with 'intelligent' feedback and information by monitoring many aspects of a home. For example, a smart home's refrigerator may be able to catalogue its contents, suggest menus, recommend healthy alternatives, and order replacements as food is used up. A smart home might even take care of feeding the cat and watering the plants.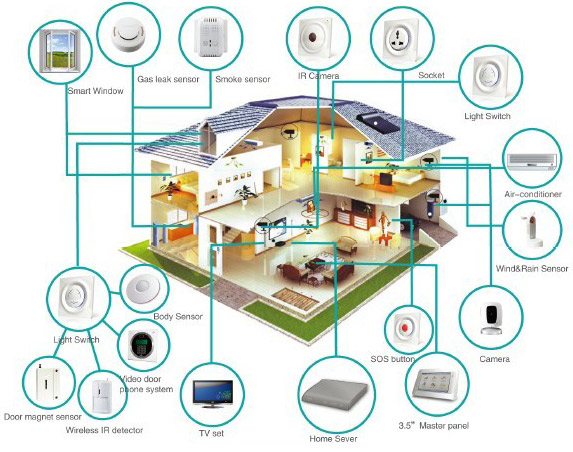 Depending on which report you read, the global market is forecast to be worth anywhere between £13 billion1, £48 billion2 or £120-billion3 by 2020, but this doesn't really matter. Whilst the likes of Ernst & Young and Frost & Sullivan also come up with different results and predictions, one thing is clear: the smart home market is still in its infancy and is growing rapidly.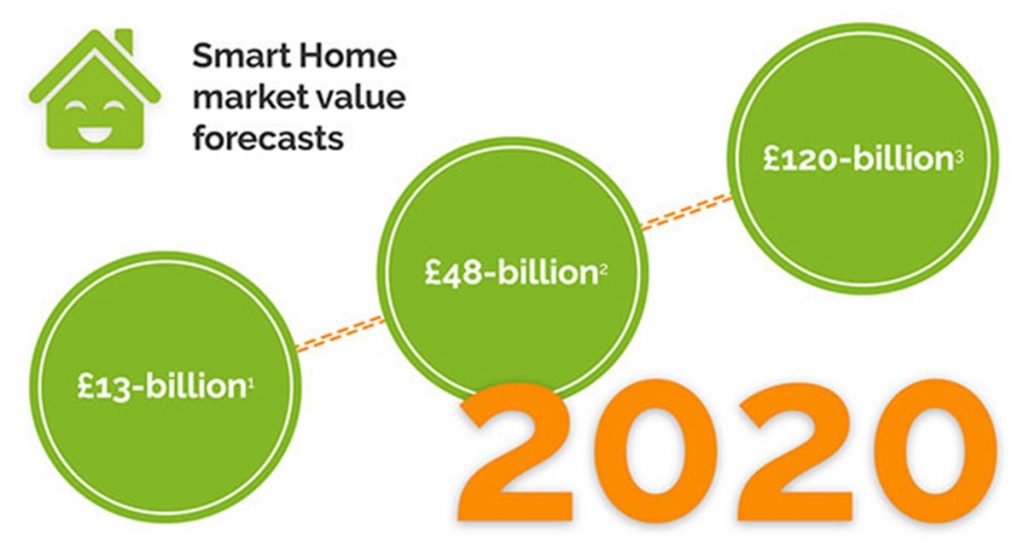 At Cal-Net Media Solutions Ltd, we can design, install and commission any Smart Home solution to meet your needs. More importantly, we will provide all the necessary training and support to make using the system as simple and intuitive as possible.